How Toyota Achieved a Zero-Incident Record With Their New Safety System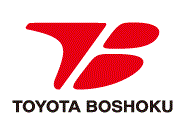 Toyota Boshoku America, the winner of the International SOS Foundation's 2017 Duty of Care Award in the category Resilient Care, developed clear procedures to assess and manage the risks faced by its workforce when travelling to Latin America. The process has resulted in a zero-incident record.
Keeping expatriates safe through the identification and mitigation of risk is one of the most difficult challenges that multi-national corporations face. To achieve this Toyota Boshoku America and its Kentucky subsidiary identified several key steps. The features of this robust programme include active risk monitoring; both eternally and internally, expatriate training and continuous review of the process, all overseen by senior management. The result is a safer working environment.
To learn more about Toyota Boshoku's approach and why it was successful read the case study here.